Twit twoo :)
I've been wanting and looking for an owl necklace for such a long time but didn't want to spend a lot of money.
I then found this
Ebay seller
selling one for 99p with only 15p postage. Yes 15p all the way from China!! Crazy I know! To be honest, with it being so cheap I didn't expect it to come. I wasn't really that bothered if it didn't as I'd only spent just over £1.
But look what I got through the post this morning ...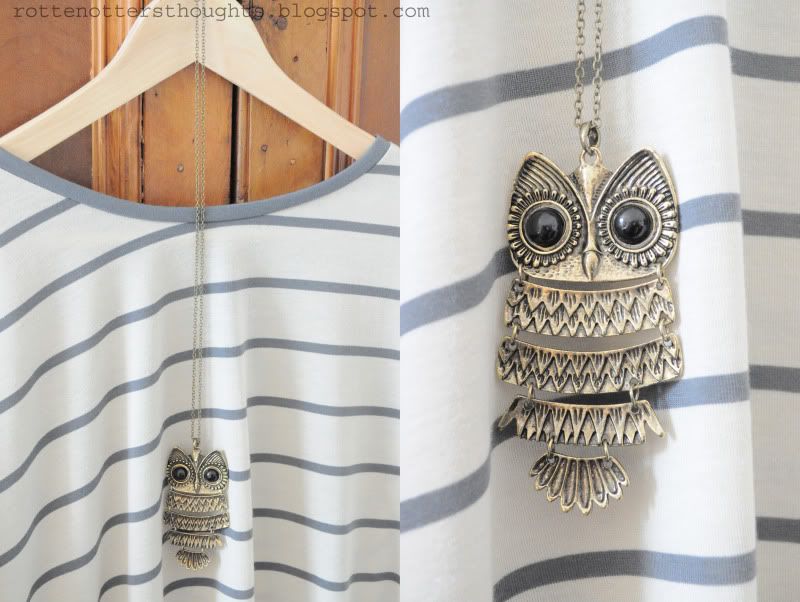 I'm thinking of getting a new chain as it's a little short but I love it.
If you want to buy one you can find it
here.
Have you followed the trend and bought an owl necklace?
xoxo