I think Benefit and Glamour have teemed up for the past two years (please correct me if I'm wrong!) and they've done it again this year! I'd previously only bought one magazine each year but I couldn't pick between these three so I got them all :)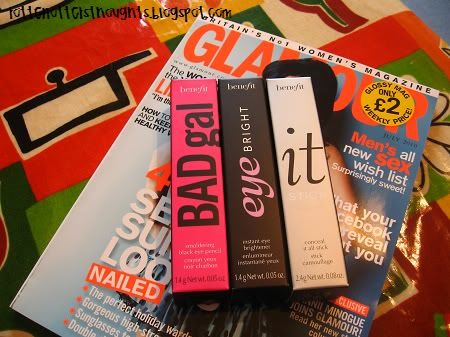 If bought on their own these would cost you £45 where as with the magazine it's a lovely £6, bargain! Plus you get a good read out of the magazine and two to give to other people.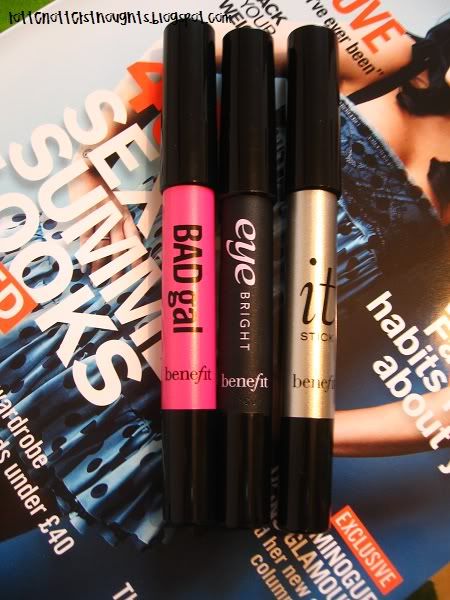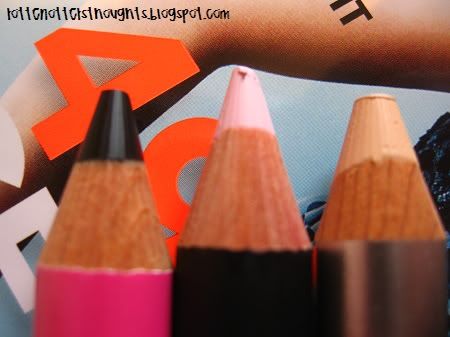 So we have an eyeliner, an eye brightener and a concealer, all full size. These are bigger than normal pencils so I need to find myself a larger sharpener.
Have you managed to grab yourself all three?
xoxo