What I won from Flake
I think I've bought 2 packs of six flakes and won with 4 of them! It took a while as the website kept on crashing which was really annoying, I wanted to see if I'd won!
So I chose two lipsticks and two lip glosses. My plan was if I won any others I'd do a little giveaway but my asda has stopped selling the Benefit ones and are back to the boring flakes :(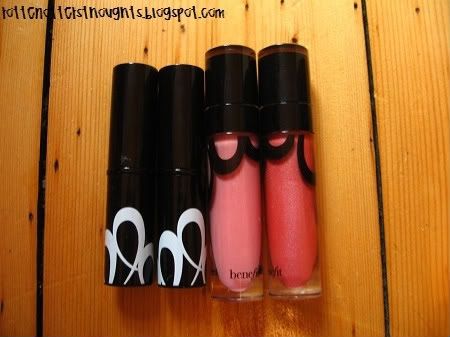 l-r: La La Land, Do Tell, Life On The A List, Fresh Squeezed.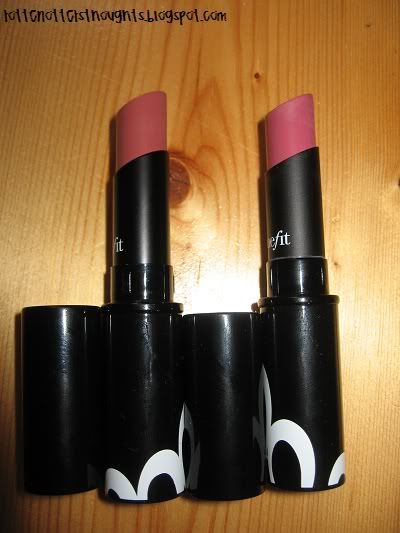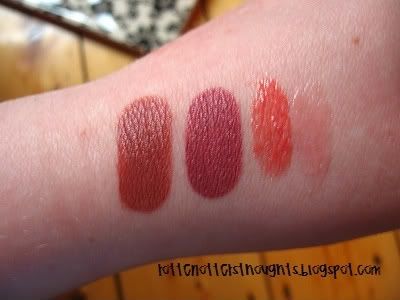 L-R: La La Land, Do Tell, Fresh Squeezed, Life On The A List
The lipsticks were really hard to photograph in the bullet but the swatches represent the true colours, I'll post photos of them on the lips at a later date. As you can see they are super pigmented, this is only two swipes! They are both really creamy and non drying on the lips.
I already own one Benefit lip gloss which I love, the formula is great and these two are exactly the same! A list is less pigmented but looks great layered on other lipsticks. Fresh squeezed looks great on it's own or layered and is a great colour for spring and summer. These both have shimmer to them but not chunky glitter. The only thing I don't like about these is the wand, it's a doe foot applicator but is longer than usual. I think these glosses would work better with a brush.
Have you won any of the Benefit products??
xoxo