Two lovely tops from H&M
I bought these two tops to take away with me on holiday and I really love them :)
They're both from H&M, one from the Garden Collection and the other their normal range. I went to the bigger H&M where I live and there was literally 6 pieces left from the Garden Collection and only 1 size in each which was really disappointing! I should have gone sooner as I'd fallen in love with a few of the pieces on the website.
I did find this top though! It was one of the ones I liked from the website but … it was size 16 which is far too big for me, or so I thought! I tried it on and as I can make the ties below the bust as tight or loose as I want it looked great :) It looks great with shorts, leggings and jeans and makes me feel all happy and summery while wearing it. Another great thing about it is that it's made out of 100% recycled polyester! It got it's first outing when we went walking down The Rambla's.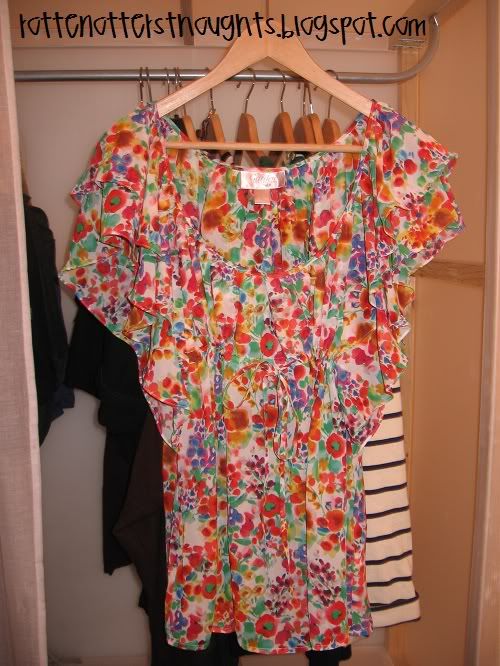 Whilst walking to the till I fell in love with this t-shirt too! I love stripes and I love shoulder embellishments so this is one perfect top :) It's baggy which is my favourite style and is long enough to wear with leggings. Annoyingly though, the chains on the shoulders set off the security alarms in the airport, I had to be patted down, take my jumper and shoes off and then the lady used the hand held detector thing. Note to self: do not wear it to the airport again, too much hassle :)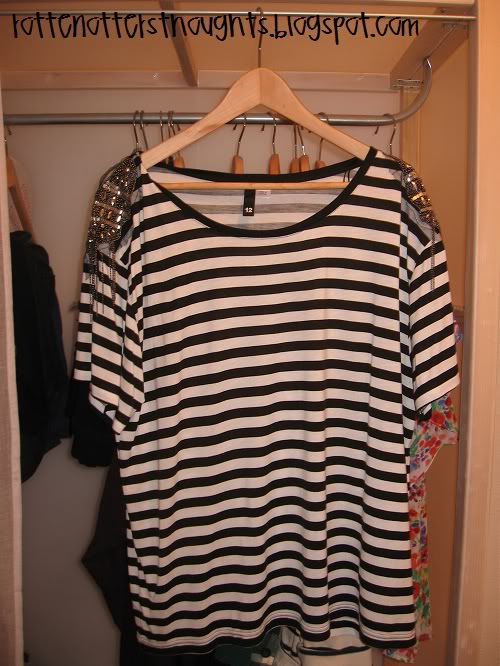 A little close up of the shoulders :)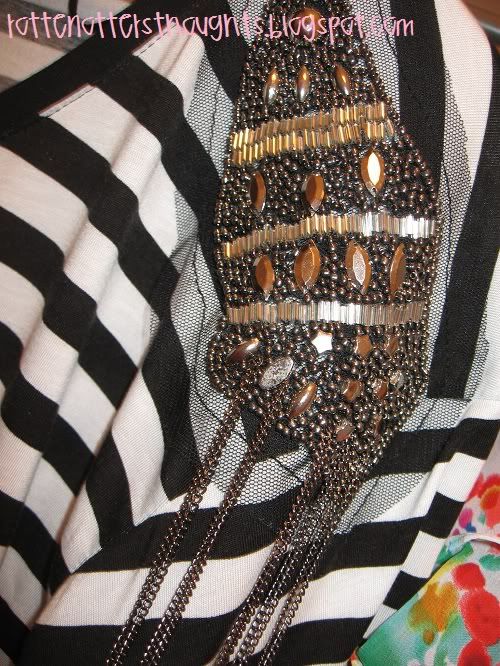 I haven't bought clothes from H&M for ages! But after finding these two gems I'm definitely going to have to go in more often!
xoxo