Miners Sweet lips
I saw these on
Laurens blog
and liked the sound of them smelling like calpol!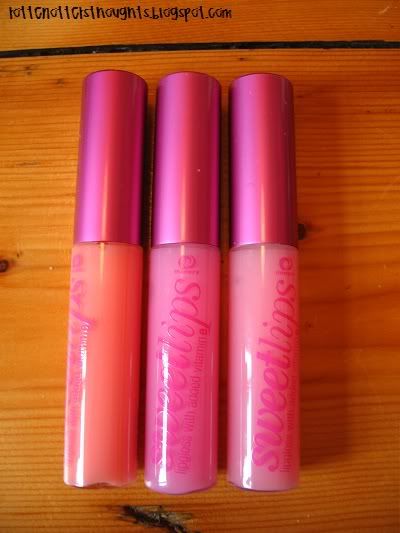 L-R: Melba, Cady Love, Blancmange
There wasn't any swatches on Laurens blog of the lip glosses but now I have them I can see why. They aren't pigmented at all! They look lovely in the tube but basically come out clear.
This isn't a big problem for me as they smell lovely and are so smooth! They are great glosses for layering over lipsticks when you don't want to hide the colour.
They are only £2.99 as well and come in such cute packaging! I'll definitely be buying more once they run out :)
xoxo