Wardrobes I'd love to own
I really enjoyed reading Victoria's post (
Lily Loves Lola
) on her style inspirations and though I'd do one of my own.
I don't really have a "style" and I don't follow trends to the T, I just wear what I like and feel comfortable in and usually pull in one piece that is on trend. Quite a lot of the time you'll see me in leggings and a hoody :)
These are in no particular order and I could probably think of so many more but I thought I'd narrow it down to these. Maybe I'll do another one of these posts sometime with other styles that I like.
Click all images to enlarge
Vanessa Hudgens
I've only recently started to like Vanessa Hudgens and her style. I'm jealous of all her bags a long with everyone else's that is in this post. I am also jealous of who her boyfriend is, Zack Efron has really grown up recently! She looks great whether she's dressed up or wearing a baggy hoody and trucker cap. Her style, a long with everyone else who I've chosen, is quite simple and really easy to replicate without needing to buy designer. I think my favourite look is when she wears high waisted jeans and a floaty top, the jeans make her look so much taller! I'm only 1 inch taller than she is and I have really short legs so I might try on a pair of high waisted trousers and see if I like them, or maybe some shorts for the summer. I've never owned any before!
Lauren Conrad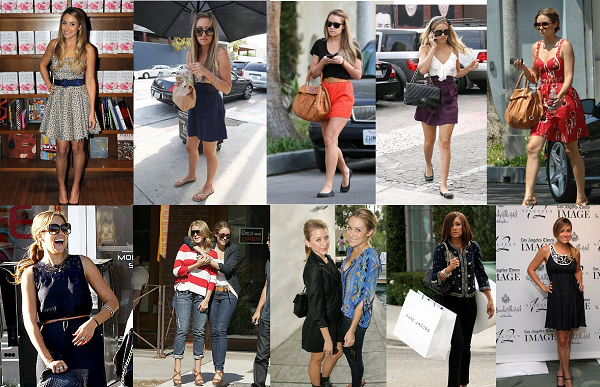 I've loved Lauren Conrad ever since season 1 of Laguna Beach which I used to watch after school years ago. She has always been my favourite cast member and always looks perfect. Her hair, clothes and make-up are always so well put together. I couldn't be wearing all those heels everyday though, my feet would hate me! She does dress safe most of the time but if you know what suits you then why branch out? I love Lo too so I had to sneak a couple of photos of her in :)
Ashley Tisdale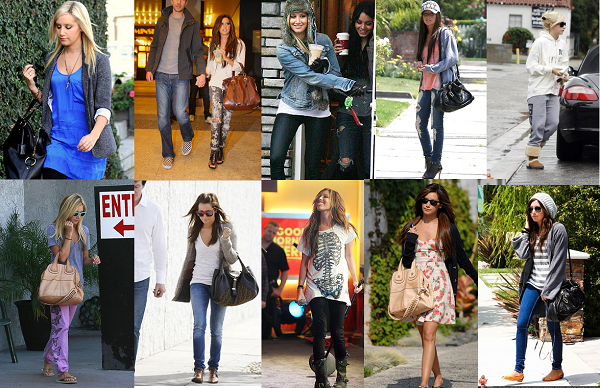 My favourite outfit I've seen Ashley Tisdale wearing so far is the bottom row second from the right photo, the floral dress and navy cardi. This  is a look I'll be wearing a lot this spring/summer. It's so effortless but looks so cute on. I love all her bags too and wish I had the money to buy them. I have bought some cheaper ones but in the same style over the past few weeks but I still love the designer ones more, who doesn't?!Even though she's in the public eye everyday she's not afraid to go out in sweats and uggs. I cut her boyfriends head off sorry! He's just too tall :)
Gossip Girl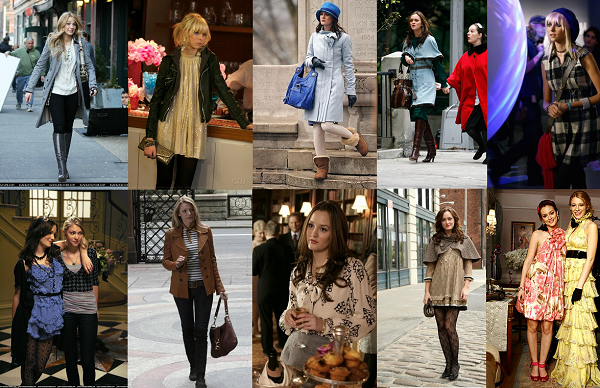 I love Gossip Girl so much! I think if I hated the story line and characters I'd probably still watch it just purely for the clothes. Luckily I love it all :) I'd probably say this is the one I get my everyday inspirations from the least. I do take bit's and pieces from outfits but not whole one's unlike the others. In a dream world though I'd dress like them everyday!